Legal Services For Your Business
McHugh Law has the expertise to help you manage your business.
Starting a Business
Starting your own business? While the act of creating a new entity with the appropriate governing body is fairly straight forward, the potential dangers that can arise from creating the wrong type of entity or using the wrong authorizing documents can be disastrous and costly. Your choice of entity varies and depends on the nature of your business and your particular needs and wants. It can be confusing. When starting a business, the two most important considerations are:
Do I need to limit my personal liability and if so, how do I limit do I do that in this business venture, and
What are the tax implications of running a business?
The answers to these questions depend on the type of entity you create. Your choices are plentiful and include:
incorporation of a "C" or "Subchapter S" corporation;
organizing limited liability company or partnership; or
creating a partnership, limited partnerships or sole proprietorship.
Proper legal advice is imperative. Commercial websites that offer incorporation services and simply create an entity for you without counseling you on the implications of your choice, can be a dangerous option.
Buying a Business
Purchasing a business is a complicated legal, financial and management endeavor. Information is key and McHugh Law can ensure you are obtaining the proper knowledge about your business, the business you are acquiring and the law, to ensure a successful acquisition. An experienced legal consultant will assist you regarding the following:
Initial decision making process for expansion
What types of business you are targeting and why
Searching, contacting and initial negotiation of a purchase
Guidance with initial letters of intent and subsequent due diligence
Preparation of purchase agreements
Financing and structuring of the purchase
Limiting your responsibility for the acquiring business' obligations
Protecting the assets you purchase from the seller or former employees
Selling a Business
If you are selling a business you should seek legal advise and we can assist you in the following:
Valuing your business
Marketing or negotiating with business brokers (Listing Agreements)
Searching, contacting and initial negotiation for a purchase
Guidance with initial letters of intent and assisting in gathering due diligence information
Preparation of purchase agreements
Securing payment and limiting liability for past corporate obligation
Contract Negotiation
McHugh Law can help with all your contract drafting and negotiating needs including leases, employment agreements, non-disclosure and confidentiality agreements, and non-compete agreements. Protect what you put into your business with agreements that address your needs effectively.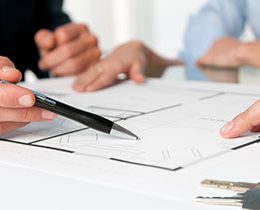 Real Estate Ownership
McHugh Law has been managing real estate and helping clients manage real estate for over 40 years. Different forms of ownership are appropriate for your home, any commercial real estate, or your vacation home. McHugh Law knows how to best protect you against liability and how to best help with transition when needed.
Business Succession Planning
If you own a family business and have been thinking about retirement, you know it is not as simple as just not showing up for work anymore. Rather, business owners need an exit strategy, or a "succession plan." Besides ensuring you have enough money to support yourself in retirement, a good succession plan will allow you to control who will manage the business, and how ownership will be transferred. Further, advanced planning for the next generation of owners and managers may result in better operational, financial, and tax outcomes.
Proper business succession planning involves careful thought and preparation. For over 40 years, we at McHugh Law have been advising business owners and families on strategies to help them pass their family businesses on to the next generation. We have the experience and expertise to help you establish a business succession plan that fits your needs.